For a Clean, Tropical Look: Palm Tree Skinning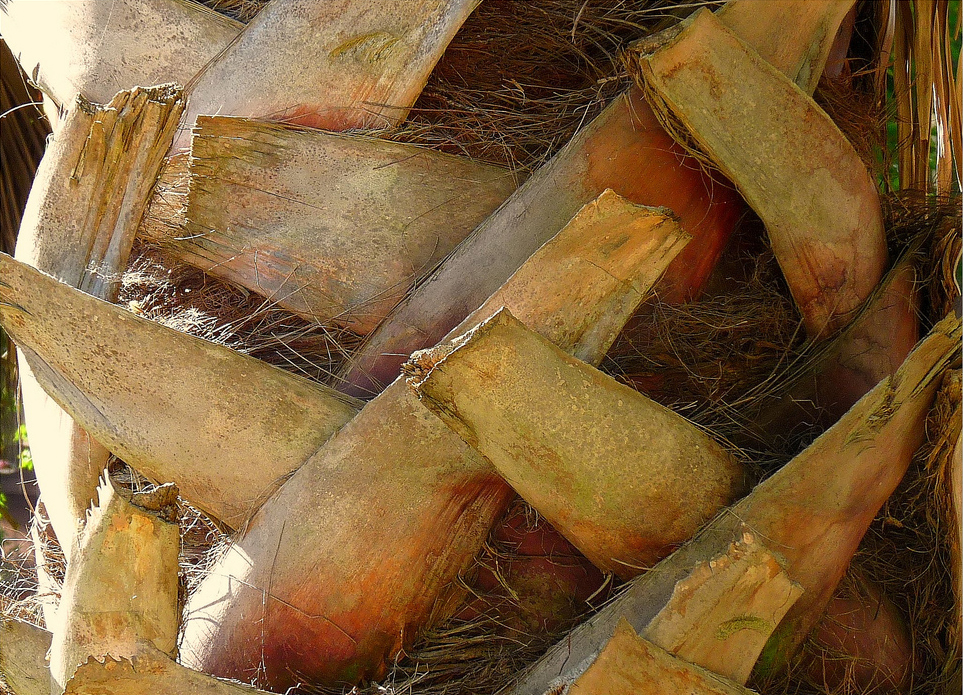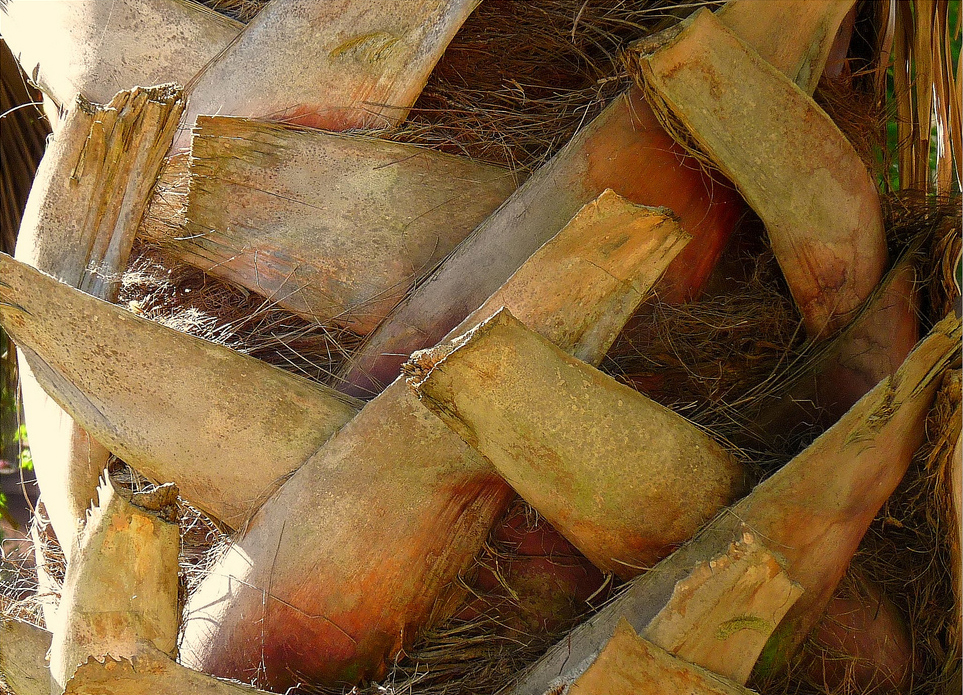 After a palm has been trimmed for many years there are remnants of the palm tree trimming left on the palm trunk.
Affordable Tree Service offers a service to remove these left over palm skins on the palm trunk. This is called palm tree skinning.
With a razor blade and many years of experience our skilled employee can skin your palm tree and make it look new, smooth and more tropical. Palm tree skinning does not affect the health of your tree. In fact it is beneficial in removing insects and can reduce rat problems since they like to live in the palm skins.
Also, recently Las Vegans are seeing more scorpion problems as many palms are imported from Arizona and California.
The scorpions (and other pests) can be eliminated by removing or shaving old palm skins from mature palm trees.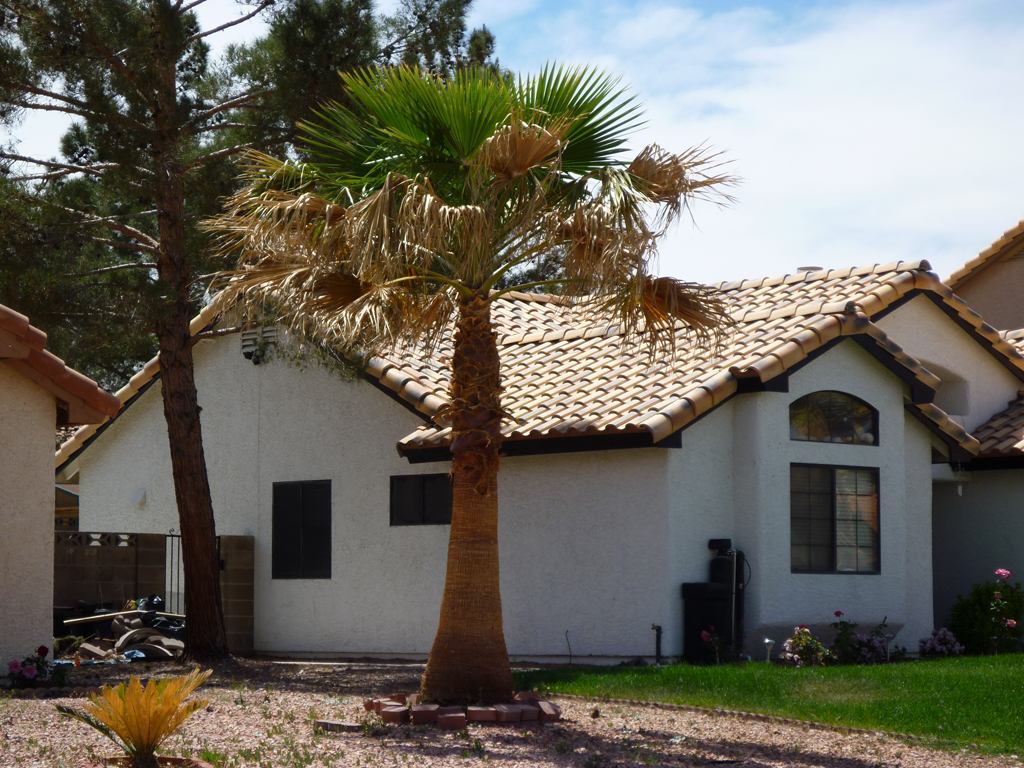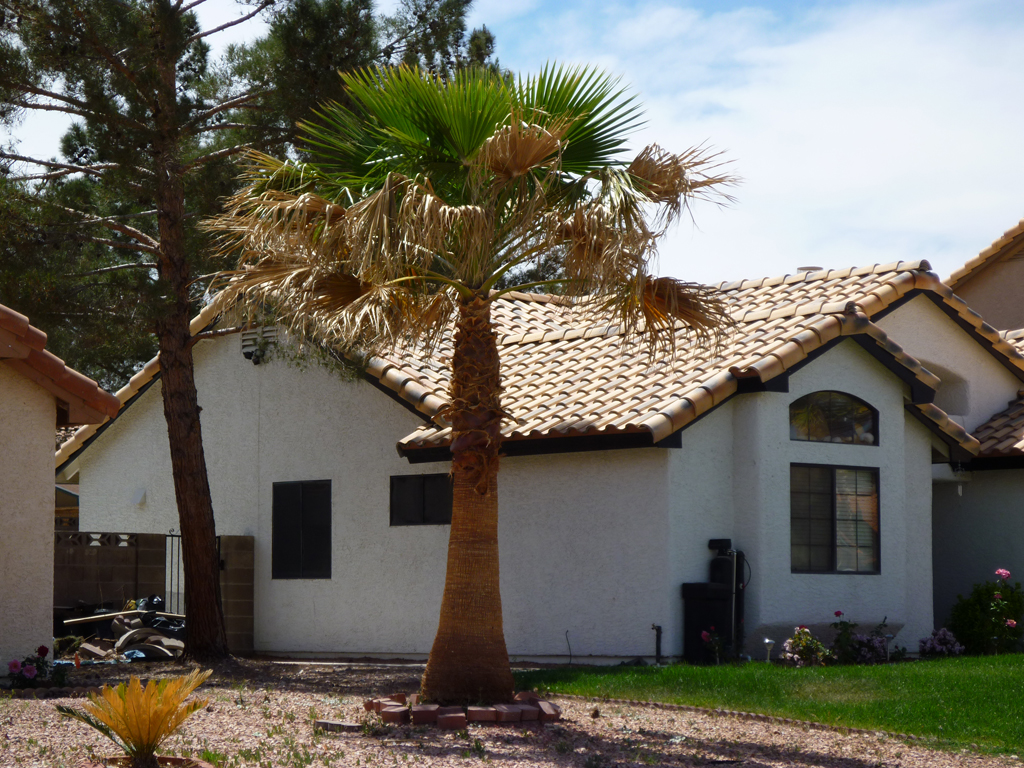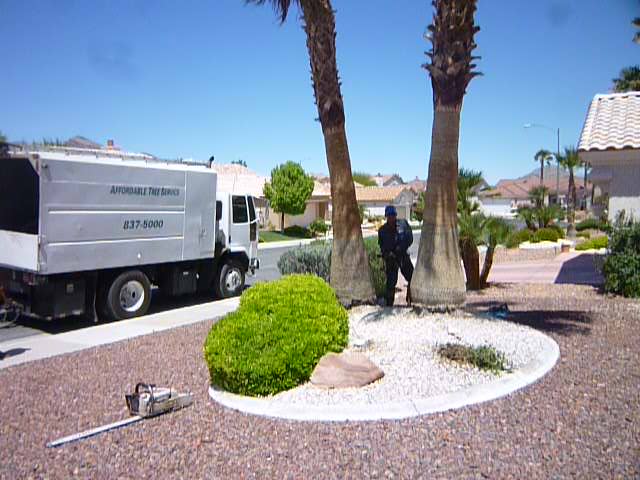 Any casino in The Las Vegas Valley will have all palm trees skinned for the clean and tropical look the procedure provides.
If you would like your front yard or pool area palms skinned or shaved, please call Affordable Tree Service at 702-837-5000 or