Pine trees are some of the most beautiful trees in the Las Vegas Valley.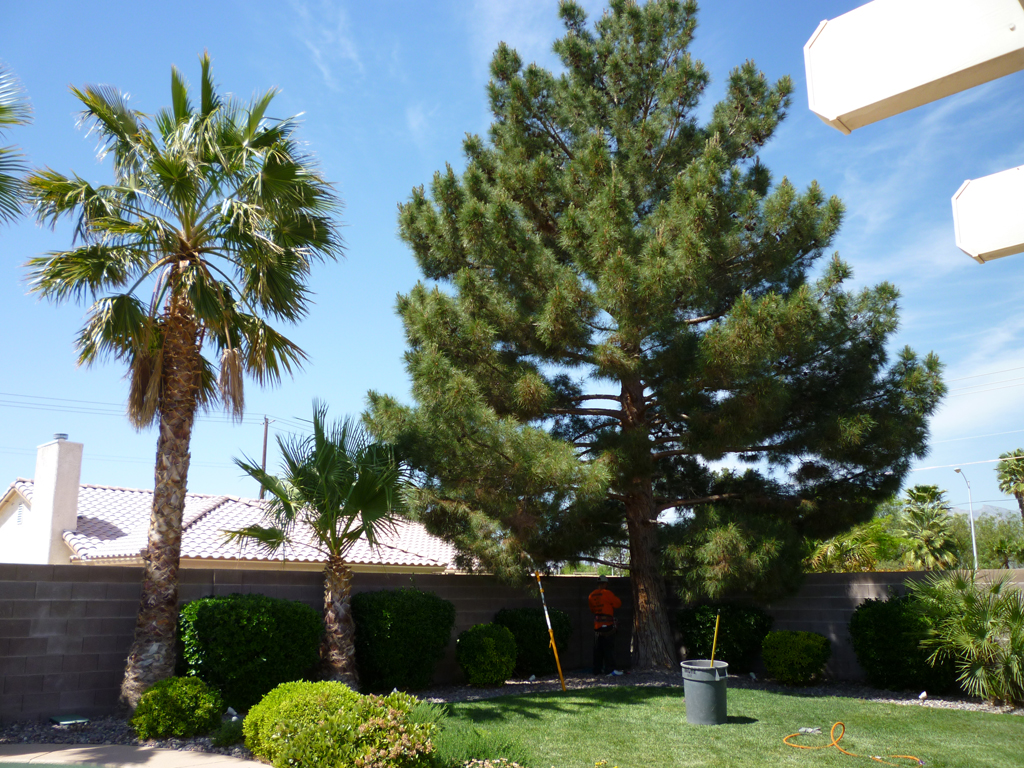 Pine trees are great trees to have because they only have to be trimmed every three years. They are very maintenance friendly.
But be careful when trimming pine trees because if you cut out to many branches the tree will take at least three years to grow them back.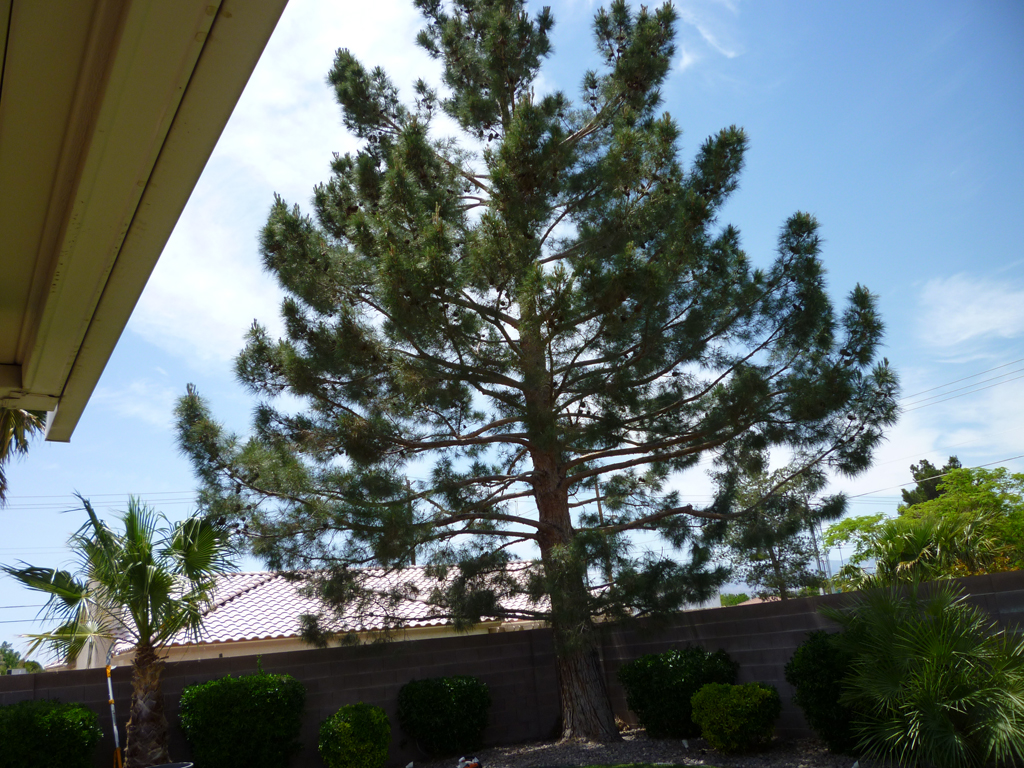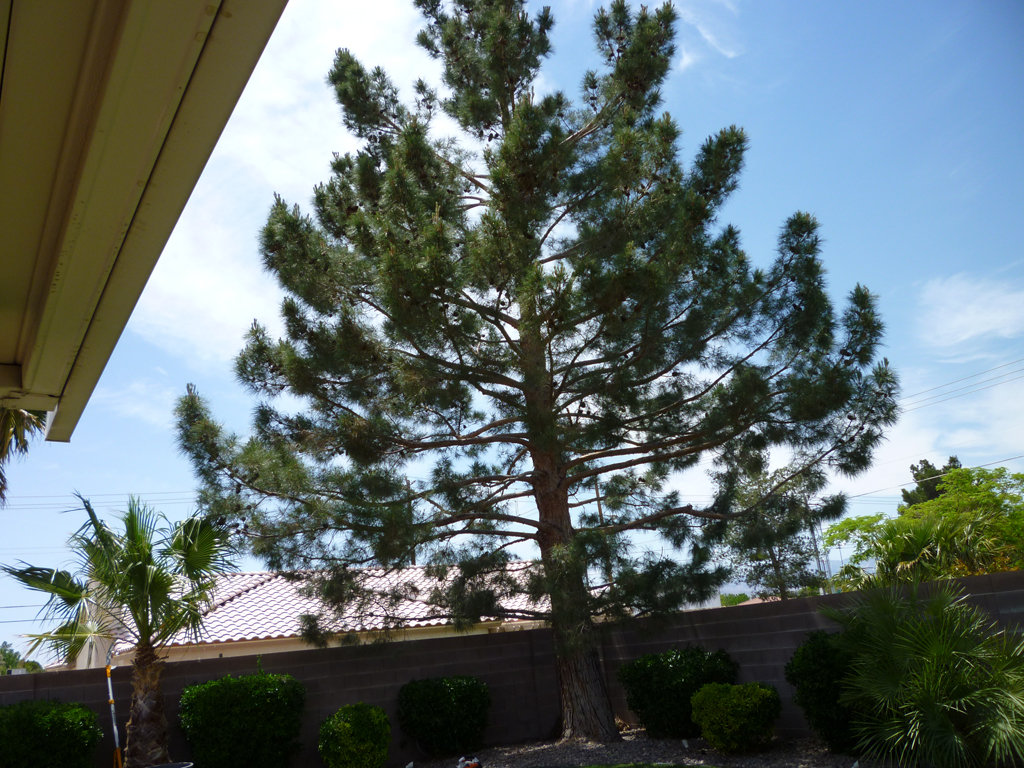 I like to tell our tree trimmers they don't get paid by the pound when trimming trees. What this means is just because you cut a lot of the tree it doesn't mean you did a good job.
To make a Pine tree look good you don't have to cut a lot out of it. It is necessary to remove all the dead branches and needles then cut out just enough branches to barely see through the tree and into the sky. This is usually a 20% foliage removal throughout the pine tree canopy.
Please Call Affordable Tree Service at 702-837-5000 or