The Benefits of Tree Stump Grinding are:
Utilization – removing the tree stump will allow you to use that space again
Aesthetics – tree stumps are unsightly
Safety – Danger of tripping over the tree stump
Maintenance – no more mowing around the tree stump
Tree stump grinding is done by a machine that has a cutter wheel specifically manufactured to grind a stump and its roots into mulch.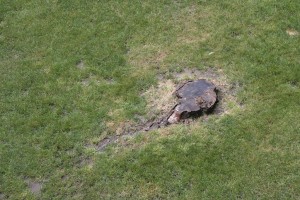 Typically a tree stump grinder can grind a tree stump 6 inches below the ground.
Whether you want to plant grass where an old tree was or want to landscape the area with rocks where large roots are — Affordable Tree Service removes tree stumps properly, quickly and at an affordable price.
Our compact machines fit through your gate and into your backyard and do not tear up or damage your yard in the process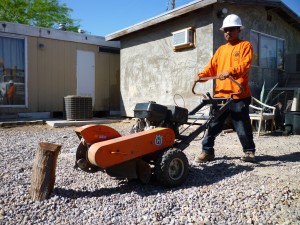 Stump grinding is the best and most effective way to get rid of a tree stump below grade.
Our Tree Stump Removal Method is:
Call Affordable Tree Service at 702-837-5000 or